Marketing Materials
Advertising Specialty Items
Brochures, Booklets & Sales sheets
Political Campaign Materials
Plastic Cards
Envelopes
Post-It Notes
Report Covers
Napkins
Notepads
Flyers
Labels
Resumes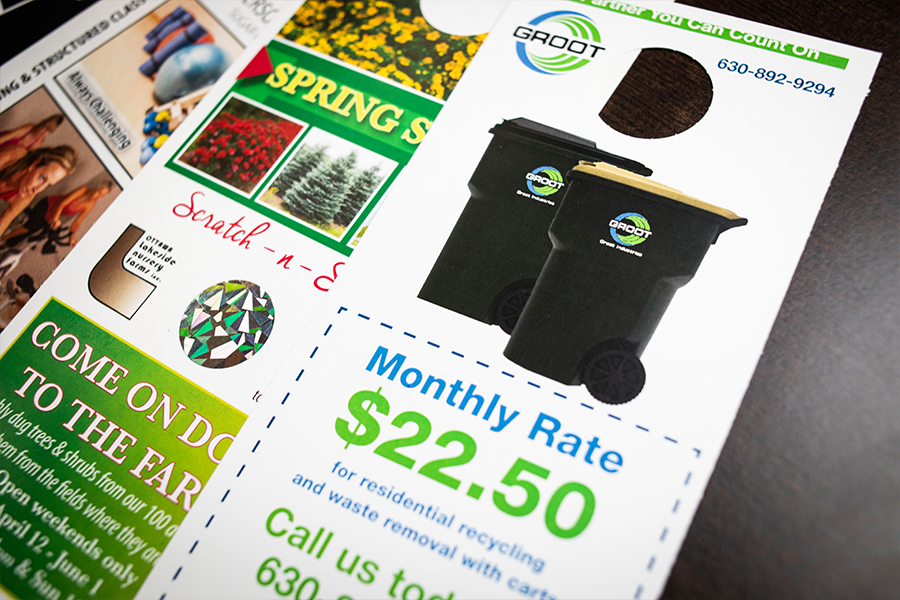 You have a great product or service, now it's time to tell the world. Aurora Fastprint can help you effectively advertise with brochures, flyers or even custom promotional products. Your business thrives on smart marketing, and Aurora Fastprint top of the class.
People crave information. It's your job to tell them what you can do for them, and it's our job to help you do that effectively. Handing a prospective customer a physical product, such as a brochure or booklet, encourages them to read up on your business. And when they see that brochure sitting on their table tomorrow, it will remind them to give you a call. Aurora Fastprint is here for all your marketing design and print needs.
If you're looking to go above and beyond paper marketing, Aurora Fastprint is your one-stop-shop. Do you want to put your logo on a calendar, a mug, a pen, or shirt? We can do that! Imagine your logo walking around town, gaining you exposure and recognition. Quit imagining and stop in Aurora Fastprint today to bring your vision to life.
Proof
We'll prepare your order and send you a proof for review
Delivery

Come by and pick your order up. Or, we deliver